Puppies expected March 2019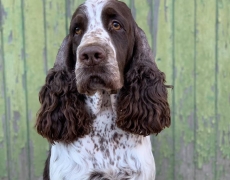 Tinka and I have been in Grillby near Stockholm, Sweden, where Tinka was mated to wonderfully funny, easy going, and clever Ethan. So much like Tinka in many ways. Both in conformation and temperament. Cannot wait for the puppies to arrive.
If you want to know more about this litter, take a loot at this page.